What is Fibroblast/ Plasma Pen Skin Tightening?
The primary indication for this treatment is to tighten loose skin and activate the Fibroblast Cells in the dermis, causing these cells to create high levels of Collagen and Elastin that creates an instant and long-term tightening.
How Does the Treatment Work?
During the procedure, a tiny plasma flash (also referred to as an electrical ARC), is discharged from the tip of the Fibroblast pen. The device does not come into contact with the skin.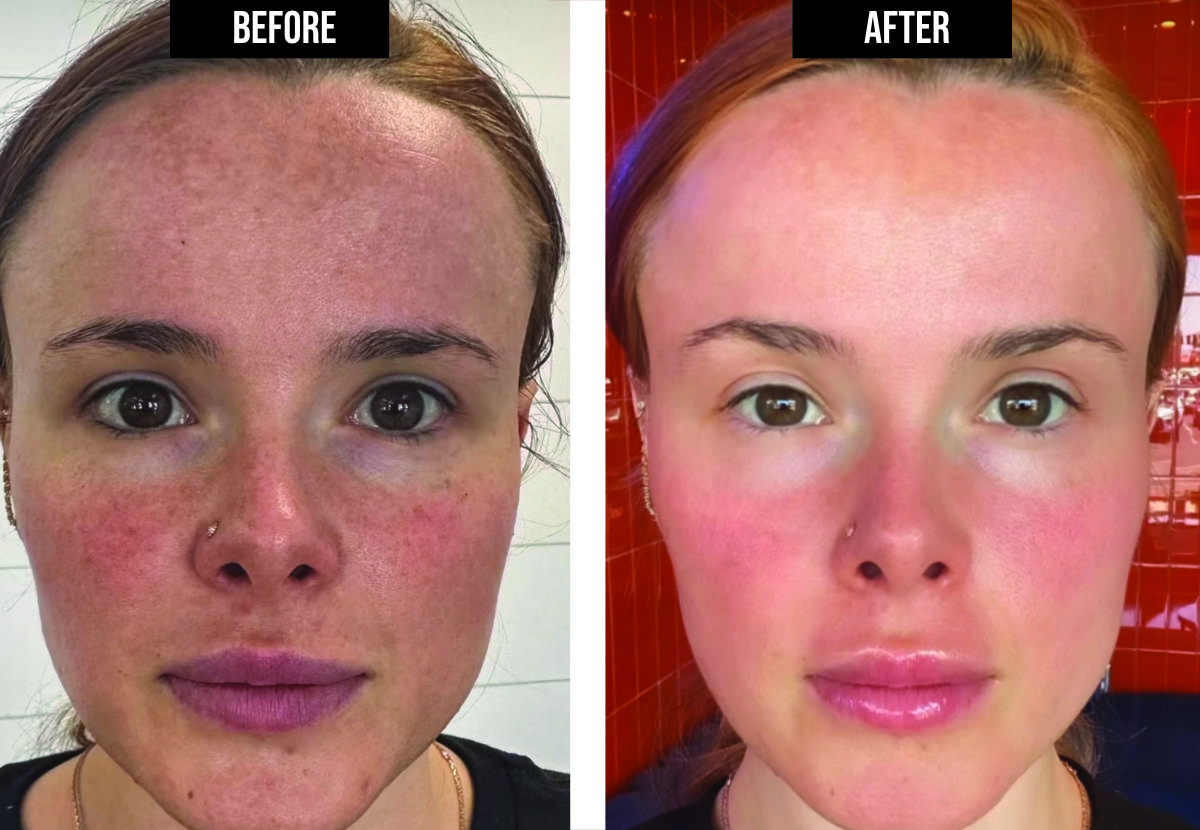 How Long do the Results Last?
The effects aren't permanent, as the treatment doesn't stop the aging process. However, results can last up to 3-4 years on average. The positive effect of the Plasma Fibroblast treatment will be noticeable almost immediately after the first treatment, but final results of the treatment can be seen at 8 weeks.
How Long does a Typical Treatment Take?
Length of treatment will depend on the number of areas being treated, or size of the area being treated. Typically, appointments last 1 – 1.5 hours. The majority of the appointment time is allocated to numbing the area to be treated with a topical anaesthetic.
How Long is the Healing Process? What Can I Expect?
The day after treatment clients should expect to be swollen (particularly when treating the eye area) and may experience minor pain and soreness. These effects tend to lessen in 1-2 days. Ice packs can be used on treated areas 10 minutes on – 10 minutes off for up to an hour at a time to help reduce swelling. Tylenol can be taken for pain, but no anti-inflammatory medication.
Clients will have several small scabs (eschars) all over the treated area. These tend to fall off in 5-12 days, however every client will heal at a different rate. It is extremely important to let the scabs come off when they are ready and not to pick or try and remove them as this can result in scarring. It is important to completely avoid the sun and artificial light sources such as sunbeds while the skin is still healing. Once the scabs have shed, it is CRUCIAL that you wear a high level (45+) of SPF for at least six months. Failure to protect the treated area from sun will lead to hyperpigmentation.
Most clients will find that they look 'healed' and see some results in 2 weeks, however full healing and visible results will take place around the 8 week mark. I recommend waiting at least 8 weeks before having another plasma treatment on the same area.
To Learn more about skin tightening procedures visit this page